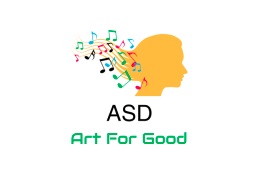 Young Critics Program 2023
SPHERE announces an open call for entries for the second edition of Young Critics Program, the annual workshop for aspiring critical thinkers around the world.
The Young Critics program nurtures promising ignited minds and provides a valuable platform to encompass their professional journey. The program seeks to find an alternative pathway to encounter the mainstream critique culture and emphasize the importance of diversity in the world of criticism across all media.
Featuring panel discussions with festival (World Cinema Carnival) guests and workshops with journalists, editors, publicists, art historians and other industry experts, the program is designed to introduce the international corridors to the next generation curators and critics.
In addition to this workshop dimension, participants have the opportunity of publishing articles and producing unconventional critiques in an alternative manner about the Festival program in the journal section of "SPHERE".
Thus, participants can expand their skills through press coverage of the current edition of the Carnival, writing reviews of officially selected films or art works, articles about the sidebar events, in-depth reflection and interviews on various sections of the guests.
SPHERE aims at making selected Young Critics Program fully integral to the festival and lets them participate in the delivery of the daily festival curriculum. You will together form a team, hosted by the WCC festival Editorial/ Programming team in the next year.
 Benefits
15 Masterclass from International Personalities.
3 Transdisciplinary Workshops.
Individual assignments across disciplines and media.
Collaboration and co-creation in teams guided and supported by the Director of Programming, the mentors and facilitators.
Create 3 Manifesto on world's most challenging issues and contribute to the exciting manifestoes created by the YCP alumni.
Press Accreditation of the World Cinema Carnival.
Certificate of Participation.
Letter of Recommendation, if required (within one year).
Produce the works in the most challenging and unconventional way of criticism.
 Eligibilities
Participant age group: 18 – 30 years old.
Eligible Countries: All nationalities.
Background/ Educational Requirement: Open to everyone irrespective of their educational or Professional practice stretched in the stream of science and technology, art and design, social activism and politics, economy and business or everything in between.
Eligible Regions: Open for All
APPLICATION PROCESS
For your application we need (in English):
Personal information including your background and interests.
A Video (max 3 minutes) answering what makes you the ideal candidate for this program and how you align with the YCP 2023. A mobile phone video is completely sufficient.
Optional: Additional materials that reflect your passion and expertise (artwork and project, prototype, research, system, activity, strategy and business plan, link to websites, etc.).
All links you share in the form, they should not have an expiry date and has open access to it from your drive(if you are using GDrive/ Dropbox Links). As they will not be able to asking for access, individually.
Please note that parts of your application (resume, photo and parts of your video) may be used and published for communication purposes if you are selected.
To find more about the application process and the program : https://spherefestival.com/open-call-for-young-critics-program/
Application Deadline: September 15, 2022 (19 Days Remaining)
 For Further Queries
For any queries write to ycp@spherefestival.com
Disclaimer: Youth Opportunities spreads opportunities for your convenience and ease based o