Cities are best when life is going great. When festivals, exhibitions and celebrations are going on, when caravans are roaming roads drumming, singing and dancing. When the skies are painted in fire works and homes in hope and excitement. When the traffic is flowing fine and markets working fast. When boys and girls are throwing wedding parties and the nightlife(after parties, night clubs, restaurants, bars, stadiums, arenas, squares, etc.) is an escape to ecstasy. That is what makes cities the best place to be; the street lights, the sound of music on every corner, the crowd in streets, uncountable services, open offices, products, recreation activities, innumerable opportunities and alternatives, etc. Most importantly, from an economic perspective, cities are best when in every town entrepreneurs, investors, sellers and buyers are shaking hands over made business deals.
Then comes the Pandemic, spiting in our faces, pushing us harder into mass isolation, lockdowns. Lock downs(stay at home, work at home) are put in place as a preventive measure to curb down and hopefully stop the spread of contagious diseases until a permanent solution is obtained. Unfortunately, 'staying at home, working at home; is not among the things many people love cities for. Cities become weird and depressing like that. Choices become limited, socialization is paused and collaboration interrupted.
Nonetheless, I don't want to remind you how helpless you feel during a pandemic and the lockdowns. no. no. In fact I want to do the opposite, to wipe the spit off your face and give you a couple of tools you can use to go through the pandemic less affected.
#1 make hope your friend
When hell is breaking loose, the best thing to do is run towards heaven. In other words, when things are becoming negative and negative, you don't even have a choice but be positive and positive and positive. When things are pulling you down, you are required to keep standing up and stay up. When the talk around is describing misery, the thoughts in your head must be generating ideas for progress. Some days it may feel like the sun don't shine no more, remember, 'it just feels like it' but its not it. It does shine every day and when it sets on one horizon, keep heart, it is rising on another horizon.
#2 make laughter your companion
The most torturing thing you can do in front of a hater is to laugh in their face. The pandemic is no less. We all hate it don't we. So how about we torture it, burst out in laughter at least 7 times a day. Twice in the morning, twice at noon, twice in the evening and once before going to sleep.
#3 make technology your facilitator
The amazing part about this world is that people are almost always ahead of time. During the 1918 pandemic (Spain, Europe) the 'stay at homes' were much worse. People could not call each other on phone, people could not order groceries and food online, people could not be in class online, people could not be in a business or social meeting online, people could not send and receive messages online, people could not create things online, they could not sell or buy or advertise or share online. Yet here we are wrestling with an equally devastating pandemic only this time we are much more empowered than ever before.
Start exploring and learn everything there is to do using your mobile phone. That small thing in your hand can make you money while at home, it can monitor your crops far away in your garden, it can help you hold meetings, parties, reunions, network, study, research, buy, sell, advertise, share online. Yet most of us are just using the phone for no more than calling, messaging and calling and messaging and.. Why don't you make it easy for yourself, try and use your mobile phone for much more?
#4 respect your neighbor
Lockdowns must have taught you an essential lesson, neighbors are as important as members of your household. Remember that in lockdowns, your neighbors are the closest and reachable people around you. I'm sure you'd agree with me that its not a great idea not to be friends with your neighbors. They are the fastest '911, 112,17,113' or emergency unit in the whole world. If you don't respect them then you don't respect your life either.
#5 Pick your talent up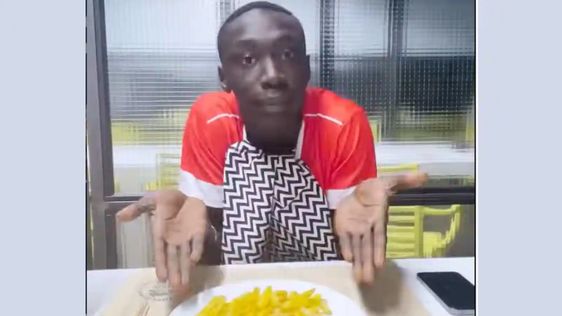 Mr. Khaby Lame, 122 million followers just for posting reaction videos!!
If you have been sitting on your talent, the pandemic is the wake up call. Take your 'butt' off it, shake off that 'fart' and embrace it like you'd a long time friend. The people who are making money outside the corporate world in this pandemic are individuals who picked up their talents and embraced them. Find inspiration in Khaby Lame, a former factory worker until laid off at the beginning of the pandemic.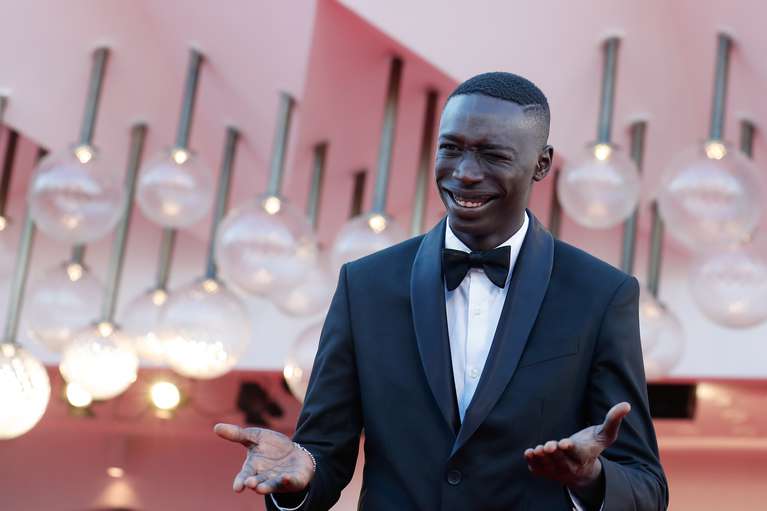 Went back home got his smart phone, started reacting to social media videos in a funny and simple style.
Editorial/ Yewe Yewe
email: yeweyewecommunity@yeweyewe.com
JOIN YEWE YEWE ONLINE COMMUNITY
[smart_post_show id="1095"]
11
10
10