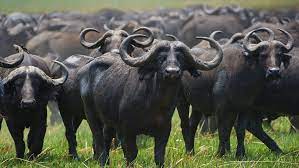 It is 2018, somewhere between Namibia and Botswana in the Zambezi region. 400 Buffalos are on the run. They are running their legs off on a Hussein Bolt speed, bumping into each other, panting hard but running. They are running, it's been 30 minutes. Guess from what? One lion. One lion!!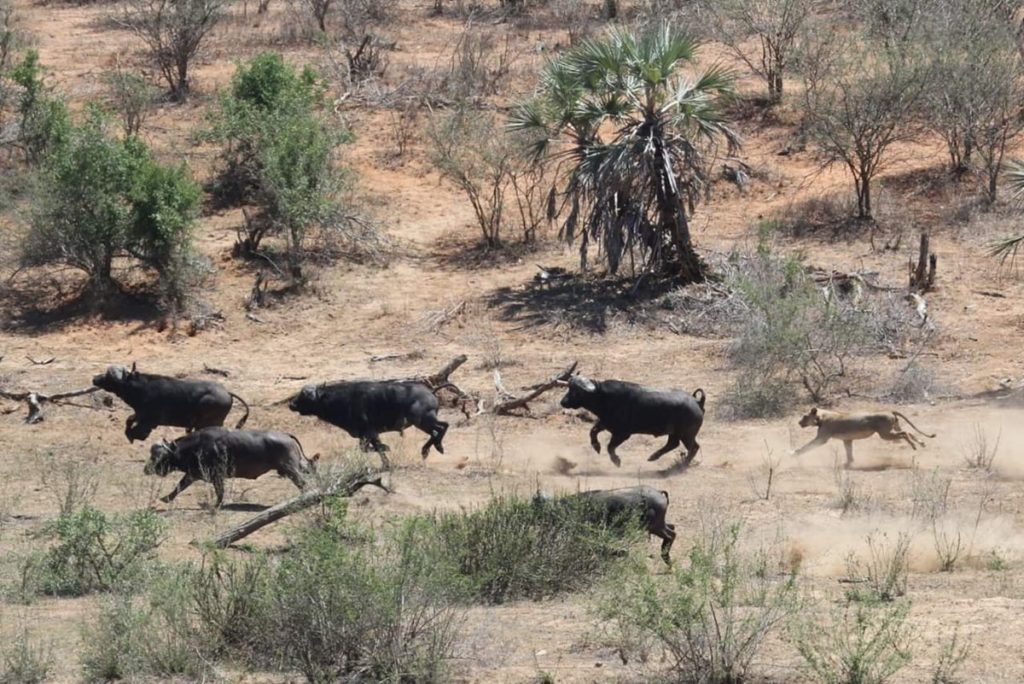 I wish that was the end of the story but wait for it. The 400 buffalos continue running and it seems they are headed towards Chobe river, north of Botswana. They run, run, run until one by one all of them fall and drown into Chobe river. 400 Buffalos! 400 Buffalos! The one Lion chasing them immediately turns around and disappears into the forest.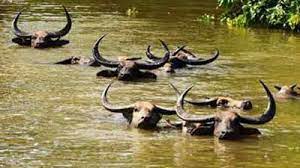 I'm certain, like me, you must be wondering, 'how on earth does one Lion chase down 400 Buffalos?' 'what the hell?!' Right? Indeed it is shocking but it happens. Fear is the number 1 killer in this world. It kills both animals and human alike. Every day people all around Africa and the Diaspora are scared into giving up what they hold dear, giving in to bondage and abuse, playing small, abandoning what's theirs and more.
During the days of slavery, in the plantations, 1000 slaves would be guarded by one white man on a horse back holding a gun and a bottle of whisky (If he would be drunk, the probability is high). Can you imagine?! They even tried to relive that history in the 'Kunta Kite' movie or Abiola if you read the novel. When Kunta kite was being led through a coffee field, he saw hundreds of black slaves picking coffee or for he worst and singing. To look at the guards, it was just one guy on a horse back holding a long gun and a bottle of whisky. He couldn't believe it, just like me(except I was watching it on TV). He asked, 'why don't they run?'. I was like 'I got the exact same question' still watching.
I bet if in 2018 Kunta or Abiola could have been in the Zambezi region, North, on the border of Botswana and Namibia and saw the 400 Buffalos running from one Lion. He could've asked the Buffalos, 'why the hell are you running?' 'it's just one goddamn lion!!'.
Perhaps another writer could've tried to inspire you using the Lion as a role model. Well, not me, not this time. Out here in the society many people behave like the 400 buffalos. They've been running all their life from everything big and tiny, long and short, intelligent and dumb, strong and weak, you name it. They run from bullies at work, school, home, you name it. They run from financial challenges, social challenges, economic challenges, political challenges, you name it. They run from haters on social media, on the streets, in the club, in the bar, in the comment section, you name it. They've been running so much so they could've won gold medals at the world Olympics in Tokyo, Japan.
Now, listen very carefully (just like in the matrix movie, when Mafias asks Neo to choose from the blue pill or red pill). What I'm about to tell you can save your life and make you successful at your endeavors. If at all you are running away from something, anything — big or small, long or short, intelligent or dumb, strong or weak — be it a challenge, or a bully, or a problem, or a group of people or a single person. I need you to do 3 simple things for me;
#1 Stop. Yea' said it. Stop running.
#2 Turn around. Yea' heard me. Turn around and look deep in the eye of whatever is chasing you.
#3 Tell it 'it's ma turn to chase you'. Yea' mean it. Yea' heard me?
Come on y'all! Life is precious. It is a beautiful thrilling experience. Don't let nothing, nothing at all make it a quite hell for you. Forget courtesy and good manners, forget morality and church or mosque attitudes if something or somebody is raising your blood pressure, you can do no less. Don't run, look 'em in the eye and tell 'em the truth.
Here it goes, 'I was born to be happy, to thrive and be successful. I neither signed up for bullshit nor pain and even though we all wanna get to heaven, I still want to enjoy my life here and now.' U na mean?
End of story.
Part 2. Inspirational stories.. Subscribe to our Newsletter.
Editorial/ Yewe Yewe
email: yeweyewecommunity@yeweyewe.com
JOIN YEWE YEWE ONLINE COMMUNITY
20
16
19
16