Read Business Class part I
In our first business class (Do-you-want-to-own-a-business?), we arrived at an interesting closing point — that sometimes it is convenient and more profitable and time saving to simply buy an already operating business instead of starting one. This way an entrepreneur immediately jumps on the business wagon and begins to enjoy the ride as long as they keep it going and rising. We also closed off wondering how somebody can pick out a good business to buy from thousands of other seemingly good-looking businesses?
Picking out a good business to buy is like choosing out a best friend. How do you choose a best friend? You start with the value they bring to your life? Then you find out if they'll bring any trouble with them. This is a simple way to determine whether a business is a good choice fit. Find out if it'll keep making you profit after buying it. Then find out if there are any problems it has that'll become your burden after buying it. If you are so interested in the business, especially if the profit part looks good, find out what it can take to fix the problems that business has. But only if the profit part looks tempting for you.
For example;
If you are certain a business your are interested in will make you 40% profit every month, unfortunately you find out that it has a poor packaging problem. Start making calculations; finding out how much money, how much time, how much resources, how many customers it'll cost you to fix it. If after making all those calculations and due diligence you do find out that the problem can be fixed without hurting you then go ahead and buy the business, ready to fix the problem effective immediately. Nonetheless, if after making all those calculations and due diligence you find out that fixing the problem will cost you much more than you can afford to lose sabotaging the 40% monthly profits then call the buying off. It's a bad business.
Find below a list of conventional factors you should consider before buying a business. Pay undivided attention to all details at each and you'll definitely know when and not to buy:
#1 Production Cost
Find out how much it costs to produce the final product or service of that business. This includes labor costs, raw material costs, operational costs and time, rules/procedures and regulations surrounding production, production method alternatives (are there other methods to produce the final product?), production risks, challenges and guarantees. Make sure everything satisfies your expectations and does not fall below what you can tolerate.
#2 Distribution Cost
Find out how much money, time, resources and care it costs to distribute that business's product or service to the buyer. Keep in mind that the buyer might not be the final consumer. It could be other businesses, etc. Also find out about all challenges, risks, and guarantees involved along the entire distribution channel.
#3 Packaging Cost
Both production and distribution involves the aspect of packaging. After production a service or product must be packaged in a certain appealing, effective and convenient way for the buyer or final consumer. Find out both the needed quality and quantity of the packaging enough to satisfy clients but also enough to make it possible to distribute.
#4 Target-Market Trends
Find out potential future changes in target market tastes and preferences. Will the clients want an upgrade? Would they choose something else instead of that product or service? For how long are they going to be in need of that product or service? For how long will they be able to afford that product or service?
#5 Competition
Find out potential competition. Always remember that anything can be competition. How strong is the competition? For how long will they remain aggressive? What are the chances that they'll steal already existing and new clients from you? Can you be able to compete with them after buying the business?
#6 Rules and Regulations
Be aware of all rules, procedures, policies and regulations in place with regard to that business. Find out all requirements needed for operation and if or when they might change. Can you keep up with all requirements of the laws surrounding that business? The last thing you want to do is buy a business illegally or one that operates illegally? Always be on the good side of the law.
#7 The unexpected factors
Unexpected factors are environmental, political and social factors that may or not happen but if they did would drastically affect your business. Find out the probability of an earth quake or flood, etc. happening, how much would that business be affected? Find out the probability of a social revolution, how much would that business be affected? Find out the probability of political instability in the region that business operates, how much would it be affected? In all cases, can you handle It if they did happen?
Make sure you don't miss anything out, overlook something or downplay it, analyze it all up and make an informed decision before buying that business.
Let us now look at some unconventional strategies you can base on before buying a business:
#1 Warren Buffet's Cigar Butt strategy
I'll assume you already know who Warren Buffet is. Well, he is a billionaire. He started working at young age selling news papers. He went on to become a trader and finally became a successful investor of all time. His holding company, Berkshire Hathaway owns and has shares in hundreds of businesses around the world. When asked the secret he uses to choose and buy businesses, this is what Warren replied;
"I buy companies that are like discarded cigars with only one puff left in them."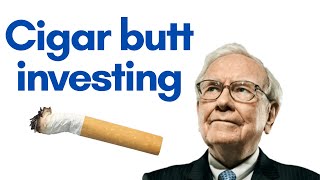 What Warren meant is that, he buys companies that might not be doing great at the moment but have a tremendous potential of becoming much more profitable later on. In other words you look at a business that can do well but is not because of minor problems and challenges that can be easily solved and allow it to sky rocket.
The goal here is to buy at the lowest price possible and turn the company around into a successful and profitable business worth double, triple or 1000% the original price.
#2 Exceptional Talented Team
If the company you are about to buy has exceptional talented and smart staff sure that they'll keep doing their magic even after you have bought their company then you might consider buying. This factor is significant because businesses are driven by people. If by any chance you can find amazing employees and managers then you have found success.
Editorial/ Yewe Yewe
email: yeweyewecommunity@yeweyewe.com
JOIN YEWE YEWE ONLINE COMMUNITY
[smart_post_show id="1095″]
11
8
13
11