Our interpretation of the world around us reveals more about us than it does about our surroundings. The way a peaceful person describes their surroundings differs from the way their nonpeaceful counterpart may do it. Why? Because our basic understanding of other things begins from who or what we already are.
Exhibit 1
All religious books and I hope this is not presumptuous for me to say or blasphemy, refer to God with male pronouns "He" "Him" and "His". Why? Because in those early days, all around the world societies and communities were dominated by male power. Women were never seen as equally powerful important pure members of society. Therefore, the writers (male) of such books didn't know any better than to refer to the supreme being using male pronouns. Obviously, it wasn't personal but rather cultural.
The only thing that sets entrepreneurs apart from other people, is the simple fact that when the former encounters a challenge or a problem, they celebrate and thank God for it. Why? Because entrepreneurs/Intrapreneurs have come to realize that problems are disguised opportunities. Thus, given the fact that they're opportunity-hunters, they benefit in times of chaos, confusion, and dire need when other ordinary people succumb and fail.
Exhibit 2
While other people were tired and fed up of walking long distances on foot, while some of them could not dream of visiting distant places for that matter, while they felt miserable, disconnected, and limited, there then came forth inventors and they made the car. Why? Because inventors too, just like entrepreneurs are naturally designed to create things out of thin air for the purpose of solving a need or a problem. Something an ordinary person can't do not because of incapacity but of who they already are.
The above exhibits, demonstrate to us how what we see outside ourselves correlates to what is already inside us. We describe life in accordance with our lifestyle, culture, personality, and deepest desires. It is for this reason, I believe, that it makes us weird people, whenever we crown the Lion, King of the jungle.
Why would a lion be king? Motivational speakers including Eric Thomas alongside Dr. Myles Munroe arguing on the behalf of the lion, say that 'when lions look at other animals they see food'. Hold it right there! What is good about that!
Anyway, the moment a lion sees another animal, it sees food. This gives it, at that moment, the destructive powers of a psychopath, the guys we hear on news carrying out mass shootings in the west. Now, the question remains, why would people crown the most violent animal in the jungle, king?
Perhaps because, as observed in exhibits 1 and 2, our lifestyle has become synonymous with fierce competition and violence. If you call a lion king of the jungle, it can only be because somehow you too are violent.
Exhibit 3
Bees are the most productive and useful members of the animal kingdom. The generosity of bees is far-reaching that even human beings benefit from it. Yes, honey! plant food! oxygen! etc. Why not crown them the king of the jungle? Because that's not how people see life. All their lives, people see top positions be taken up not by the most productive people but by conquerors.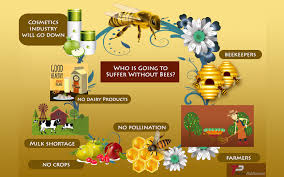 In a nutshell, I'd recommend that we redefine our sense of self, and what makes us better humans. If we choose peace, and all other similar virtues, perhaps we'll take the crown off the lion's head and give it to more productive and good animals. This paradigm shift will in return gives us the courage to choose the path of peace in our own lifestyle, society, and nation. Hence, the leaders (social, economic, or political) we choose to crown king from this time onwards, will have to be above all else productive and good members of the society. Just like bees, not lions.
Note: Some experts warn that, without bees, the entire ecosystem would be altered causing plausible extinction of many species including humans.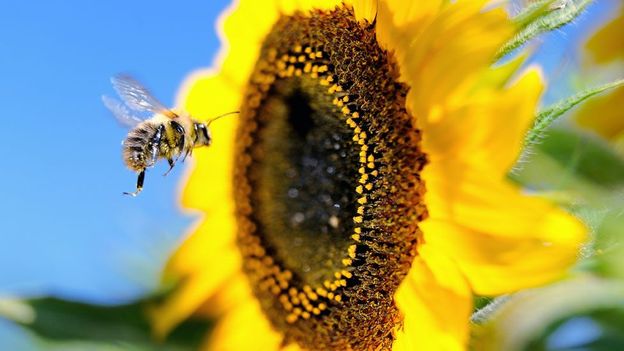 Question: What animal is the king of the jungle?
a. Lion
b. Bee
Choose carefully, it reveals who you are!
[smart_post_show id="1095"]
45
45
45
49
57